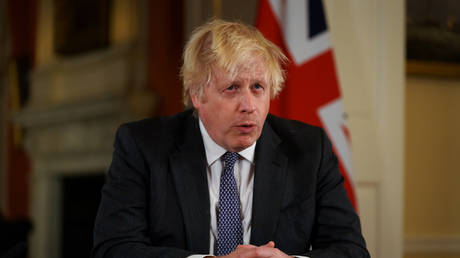 The British prime minister is facing calls to step down over a Downing Street garden party amid a Covid lockdown
UK Prime Minister Boris Johnson has come under increasing pressure to leave his post after admitting that he was briefly present at a gathering of colleagues in the Downing Street garden during a 2020 lockdown.
British Prime Minister Boris Johnson stood in front of fellow lawmakers in the House of Commons on Wednesday and faced down calls for him to resign. The opposition accused him of knowingly breaking his own lockdown rules when attending events with staff at Downing Street.